Ah, tea. It's one of the most beloved beverages in the world. Whether you're sipping a hot cup of tea in the morning or enjoying a refreshing iced tea on a hot summer day, tea can be the perfect way to start or end your day.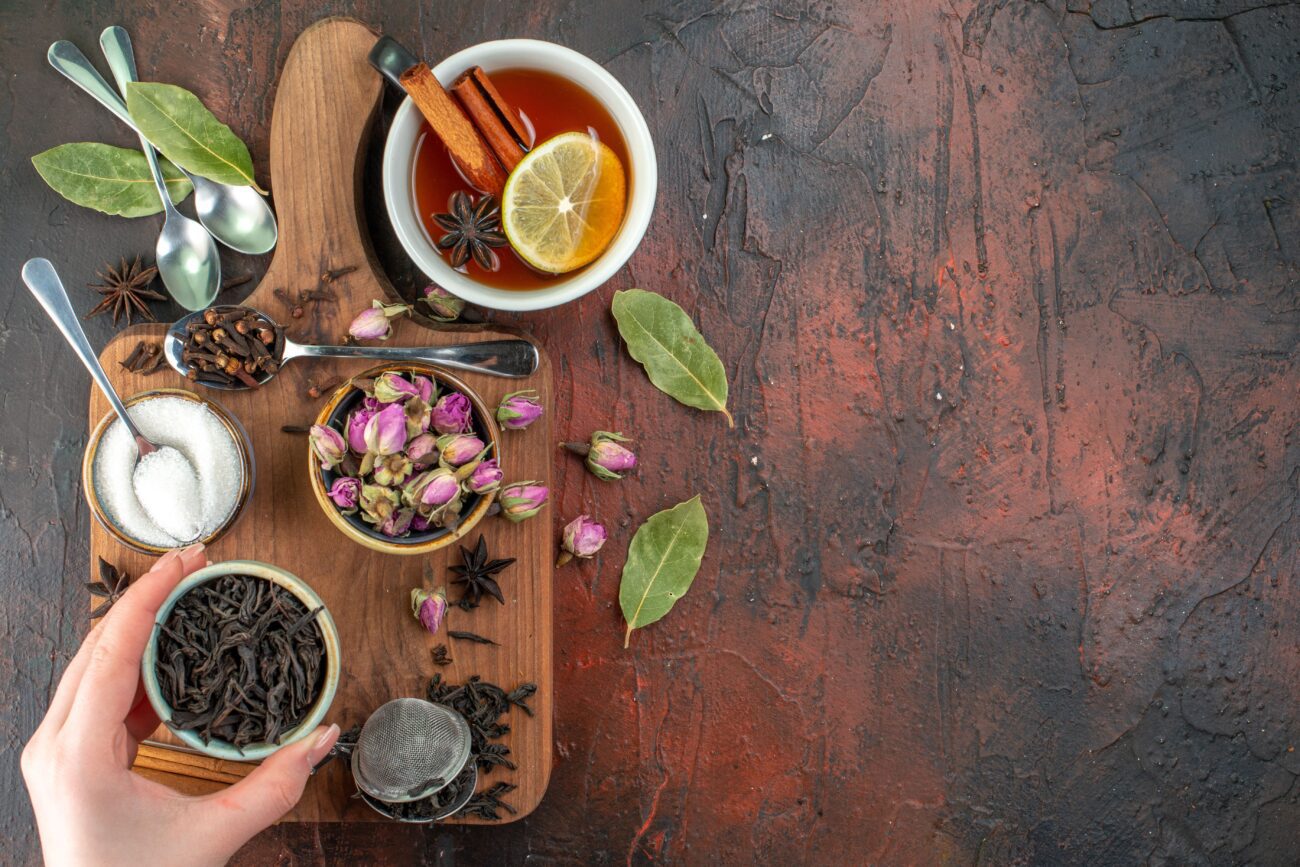 But why not take things up a notch and add some spices to your tea? You may have heard of common tea spices such as cinnamon, ginger, and cardamom, but there are some lesser-known spices that can also add a unique and interesting flavor to your tea. Here are some of our favorite spices to add to your tea:
Fennel: This spice has a sweet and licorice-like flavor and aroma, making it a great addition to tea. It's best used in small amounts, as too much can overpower the flavor of your tea.
Star Anise: This spice has a strong, licorice-like flavor, which pairs well with black teas. If you're looking for a bolder flavor, try adding a little star anise to a rich chai blend.
Cloves: Cloves are a great way to add a little warmth to your cup of tea. They have a sweet, slightly spicy flavor that's perfect for winter teas or teas flavored with spices like cinnamon or nutmeg.
Turmeric: Turmeric is a great option for adding a bit of earthy flavor to your cup of tea. It has a slightly bitter taste and a bright yellow color, making it a great choice for green or white teas.
Cardamom: Cardamom is a popular spice in many parts of the world, and it's a great addition to tea. It has a sweet, slightly spicy flavor and aroma, and it pairs well with both black and green teas.
These are just a few of the spices you can use to spice up your tea. Be sure to experiment with different blends and flavor combinations to find the perfect mix for your taste. Whether you're looking to add a little extra sweetness or a bold and exotic flavor, these spices can be a great way to take your tea to the next level.