I have some exciting news to share with you all! A year ago, I was approached by IKEA to be a part of their campaign called "Store Who You Are," which features "everyday people with everyday storage needs".
I was thrilled to participate in this campaign and had the opportunity to work with their team virtually to bring my storage story to life through pictures and videos. Along with my husband, we created the most beautiful setups in our home, showcasing how I use different products to keep my tea shelf organized and functional. The team at IKEA made a beautiful setup and showcased how I can remake my space for better and more organized storage.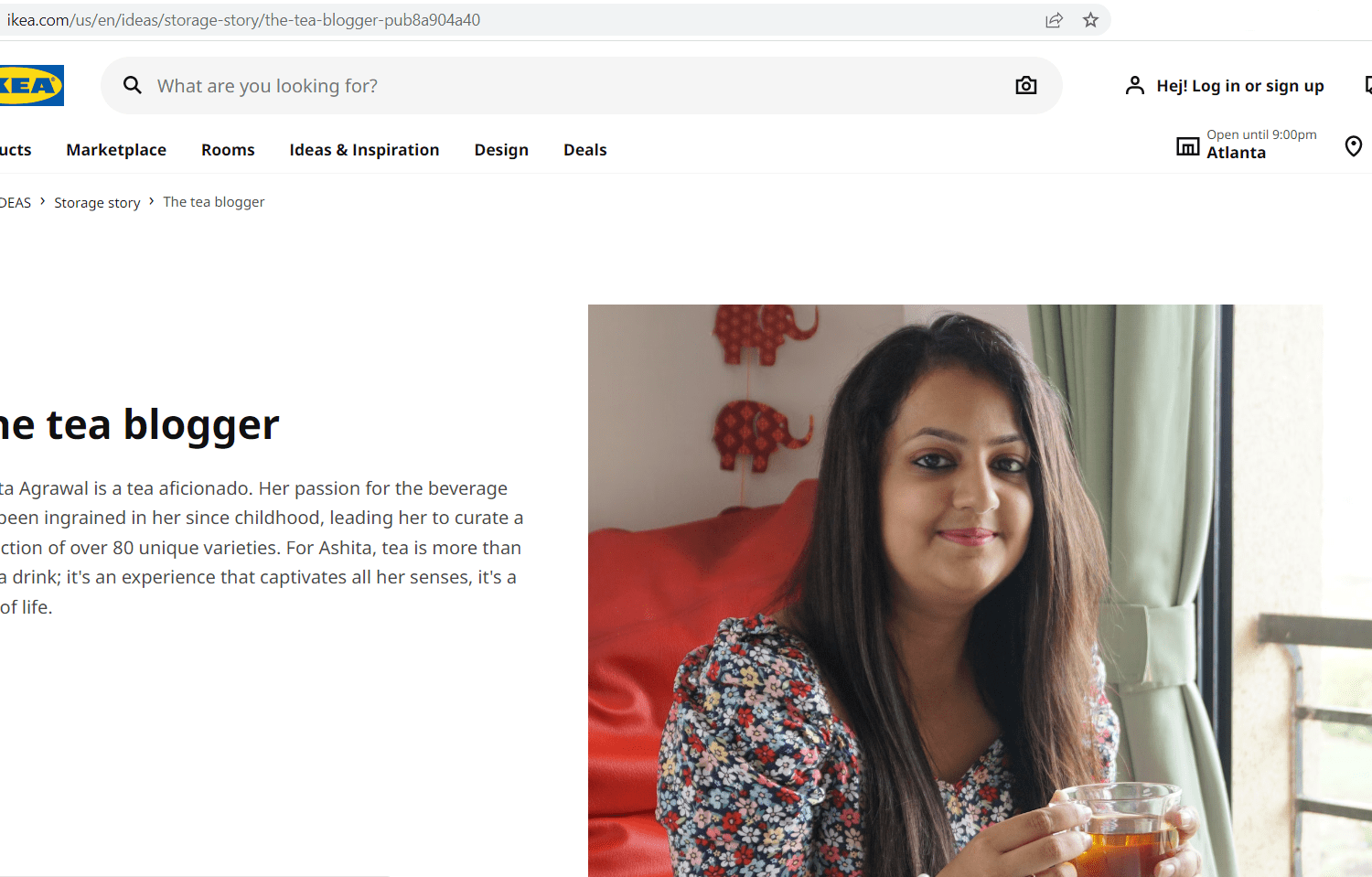 It was a fantastic experience, and I learned so much about how to make the most of small spaces and how to use storage solutions to keep clutter at bay. Fast forward to today, and I am beyond excited to share that I am now featured on IKEA.com and will be featured in IKEA stores across the globe! Also, a video featuring my story would be soon on IKEA channels. It's hard to put into words how surreal this feels.
To imagine that my passion for writing about tea could lead me to something like this is truly incredible.
You can read my storage story by visiting this link – https://www.ikea.com/us/en/ideas/storage-story/the-tea-blogger-pub8a904a40