Located on the 2nd floor of Korum Mall in Thane, Thane Pub Exchange by Smaaash is an amazing place to relish drinks and play bites after playing games at Smaaash.
Thane Pub Exchange has a curated menu with very limited items including appetizers, pizza, pasta, bowl meals, etc. The bar is lit with an LCD screen, wherein you can experience ordering drinks like a real stock exchange.
What I ordered:
BEVERAGES –
Sex on the beach: A fruity-flavored, refreshing cocktail to try anytime. It has vodka, orange juice, cranberry juice. It is a perfect cocktail to wind down with after a long day.
Oreo Milkshake – A thick oreo shake which is everyone's favorite. I expected this to be more crunchy and flavorful, so it is a turn down for me.
APPETIZERS –
Veg Cigar Rolls: Crispy fried crepe rolls stuffed with cheese and herbs, served along with sweet chilli dip. This is one of the best appetizers I tired here. The portion size is very filling for 2 people.
Chicken Olive Bruchetta: Bruschetta topped with grilled chicken and grated cheese along with sliced black olives. It was okayish and the portion size was less.
DESSERTS –
Chocolate Brownie with Icecream: This was a very delicious chocolate brownie I ever had and also the vanilla ice cream tasted different and very refreshing.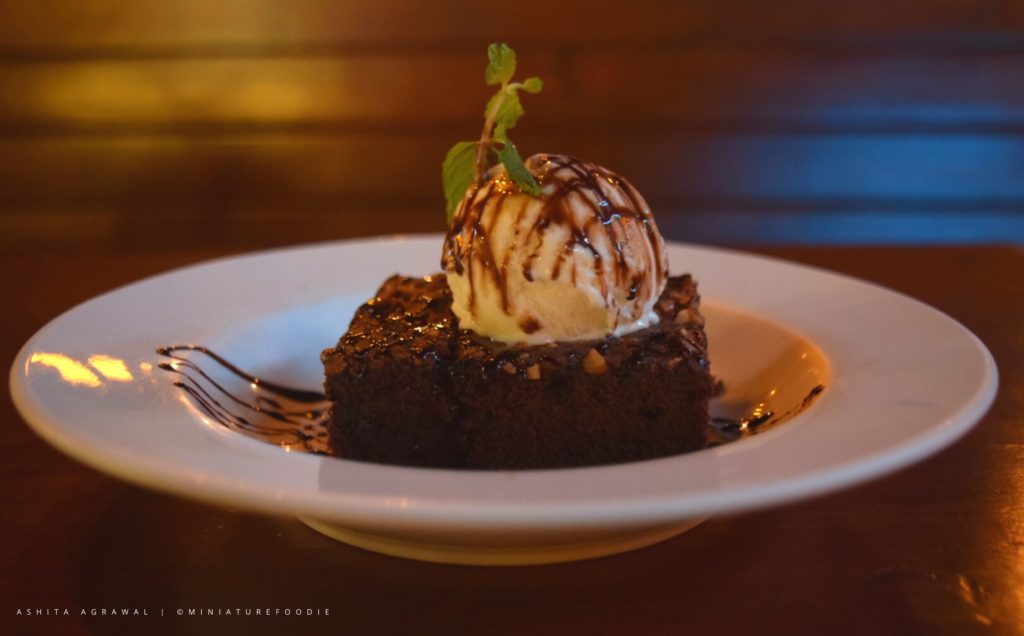 Summarizing, It is a recommended place to hangout with friends and enjoy food & drinks after having a fun time at Smaaash. The staff is very friendly and the music here is very good.