I am sure Cupcakes are one of the most loved types of cake in every house. In just 5 minutes, you can make this simple, easy, yet very delicious, and fudgy chocolate cupcake.
Something that I don't really enjoy is Baking. I don't prefer using proper measurements while I cook. I love adding ingredients as per my taste and choice. While in baking, you do not have that option. We need to use proper measurements and balanced proportions to bake.
However, mug cakes are very easy to make. A little here and there in measurements does not really make a big difference. The recipe that I used here is a mug cake recipe. Since I did not have a microwave-safe mug, I made these in rose-shaped cupcake moulds.
Some Tips for baking the perfect cupcake before I Jump into the Recipe:
Use fresh vegetable oil. In case if you are not very keen on using oil, melt the better in microwave and allow it to cool to room temperate before you add in to the batter.
Baking powder is one most essential ingredient in a cake. Use a fresh or not more than 3 month old baking powder.
I have used powdered sugar in the recipe as it is easily available at home. But you can substitute it with castor sugar or even brown sugar.
Make sure the milk that you use should be on room temperature.
Baking time will differ from one microwave to the other. Insert a skewer or toothpick into the centre and see if the cake needs more cooking and work accordingly. 
I topped these cupcakes with some crispy caramel coconut chips because everything with coconut tastes extra delicious. Bluff Snacks Coconut Chips are high in fibre, vegan, gluten-free. These coconut chips are even good to eat for snacks.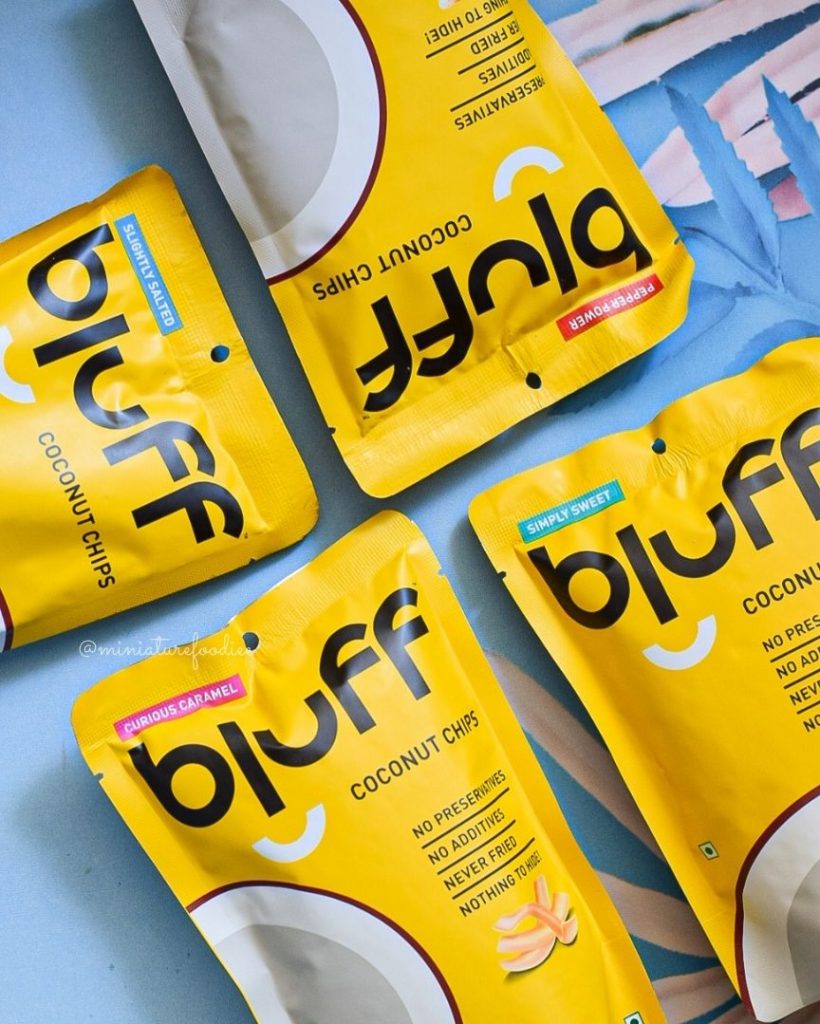 RECIPE OF THE 5 MINUTE CUPCAKES/MUG CAKE
Ingredients:
¼ cup all purpose flour
1 tbsp dark cocoa powder
2 tbsp powdered sugar
2 tsp vegetable oil/melted butter
2 tbsp cup milk
¼ tsp baking powder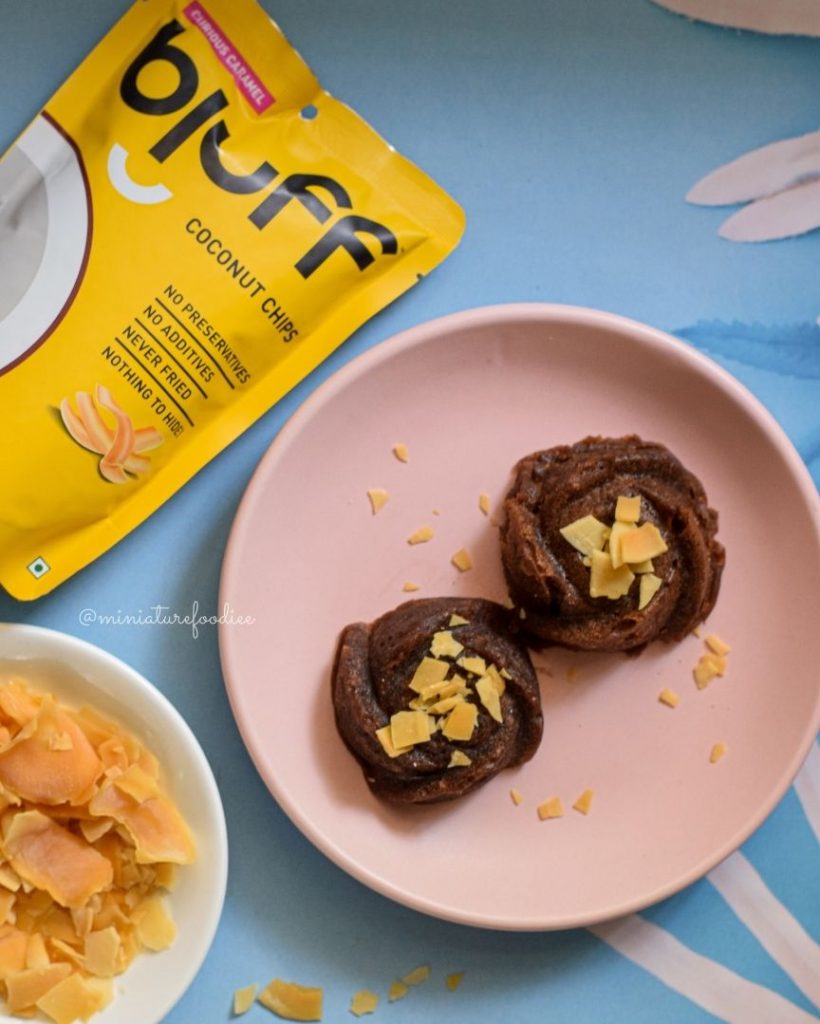 Method:
In a bowl, mix all dry ingredients together. Mix it well until combined.
Now mix vegetable oil or melted butter and milk. Combine this well until the cupcake batter comes together.
Pour into cupcake moulds and microwave for 1 min.
Once done, top with some Bluff Snacks Curious Caramel Coconut Chips and Enjoy!
---