Hummus dip was a trendsetter in 2019 and 2020 amidst lockdown. Are you wondering what is hummus? Why is it so famous? For me, it is like an addiction. If I start munching snacks with hummus, I just can not stop. Hummus is a lusciously creamy, smooth, light, and fluffy dip from the Middle East.
This dip is traditionally made by blending cooked chickpeas, tahini, olive oil, and lemon juice along with other flavoring ingredients. It is usually paired with crackers, salads, or bread. It is low in carbs and also a good source of iron, protein, and fiber.
I did not have the right ingredients to prepare hummus, which is when I came across Dip In Sauces. Payal Bhatt, a very talented, self-taught home chef, started her own brand Dip In Sauce in November 2019 where she makes hummus in different flavors that can suit different taste buds. These are very affordable to buy. She also serves a variety of Italian and Mexican meals. She makes hummus in various flavors like roasted garlic, saffron, beetroot, strawberry, jalapeno, olives, green peans & mint, cream cheese, pesto, etc. Jain variants are available too. I tried 3 different flavors of hummus along with Lavash from Dipin Sauces. Read to know my verdict.
Pesto Hummus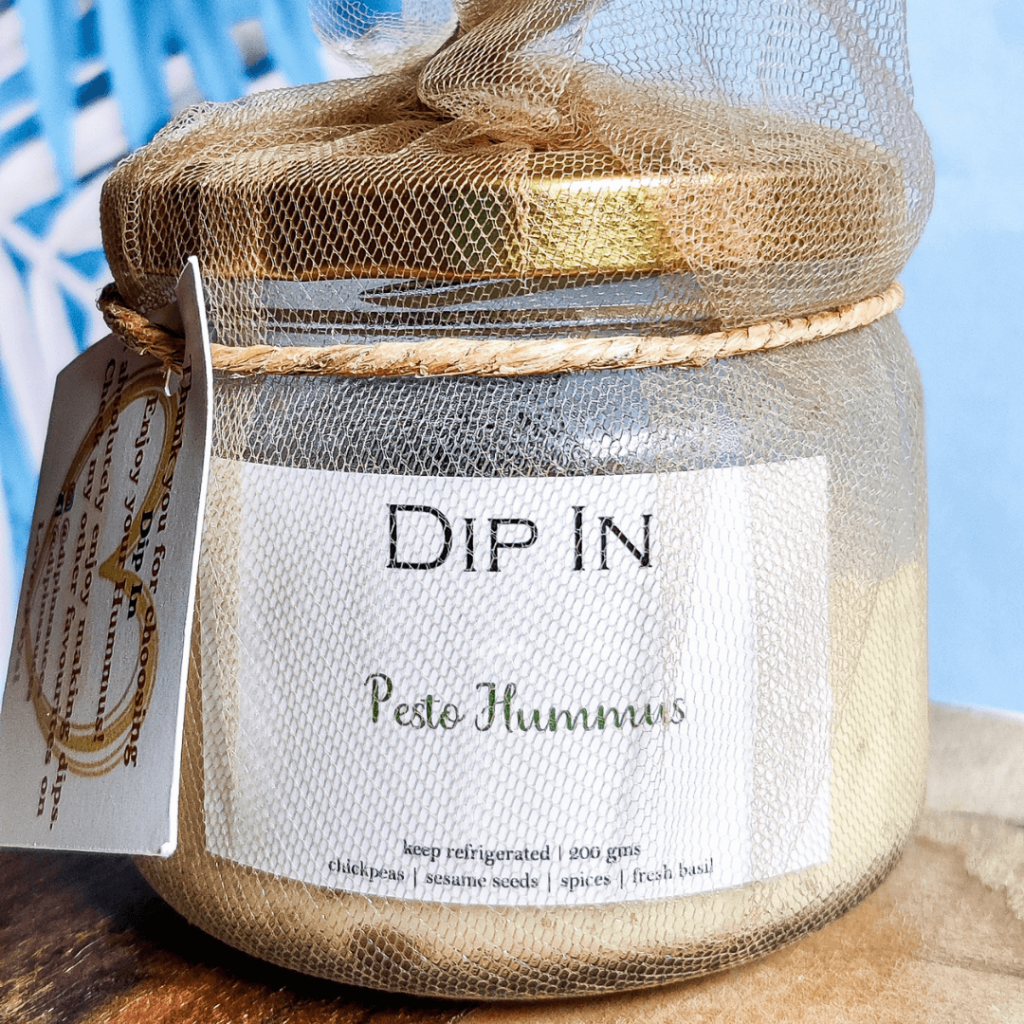 Pesto is one of my most favorite flavors and I couldn't imagine hummus in this flavor. Pesto is a very sharp sauce but Dip In's Pesto hummus has a very mild flavor of pesto which is just perfect. A must-try if you are a fan of pesto like me.
BEETROOT Hummus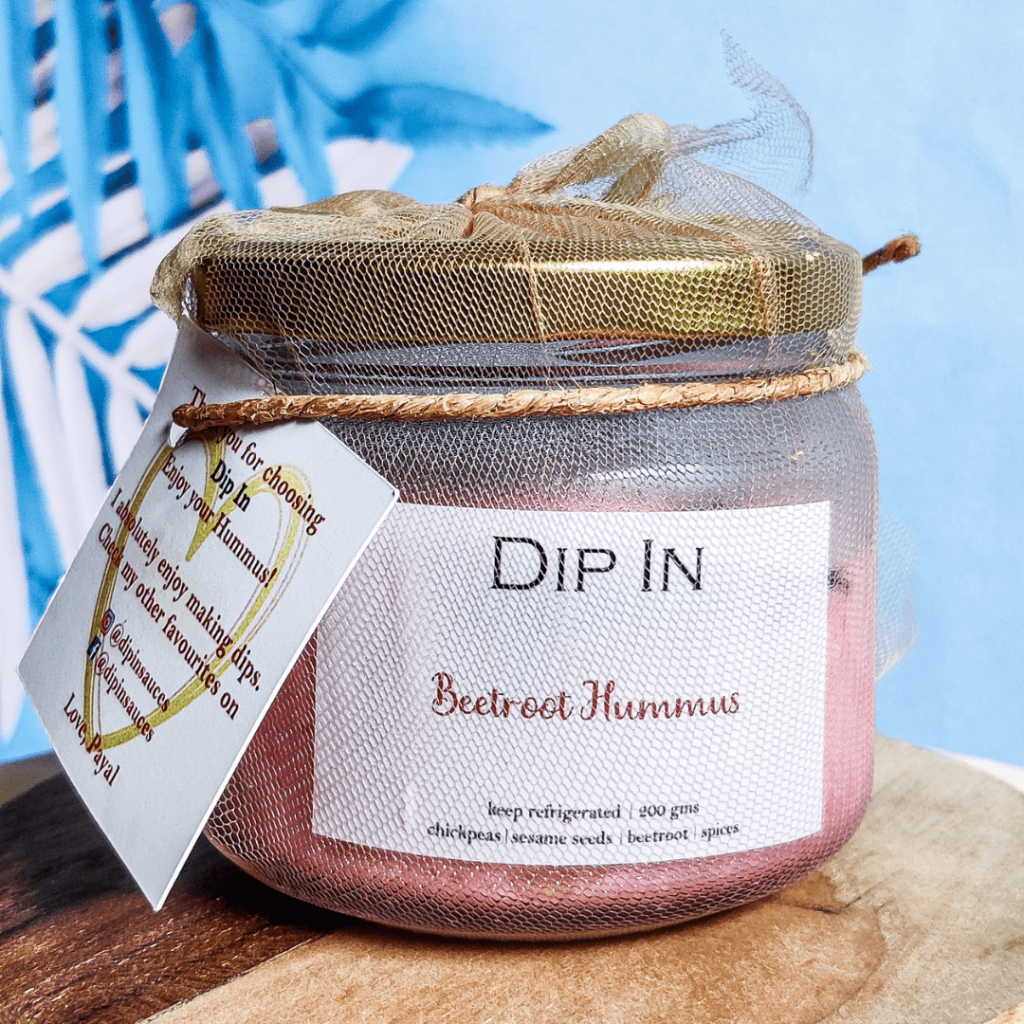 Well, I don't really like eating beetroot. My mom still struggles to feed me beetroots. She tries adding it to any dish possible like cutlets, parathas, sandwiches, etc. But I loved having beetroot as a flavor in hummus. It tasted mildly sweet but did taste delicious with lavash. Roasted black sesame added a very good crunch to this dip. Try this, and m sure you will fall in love with the combination.
ROASTED GARLIC Hummus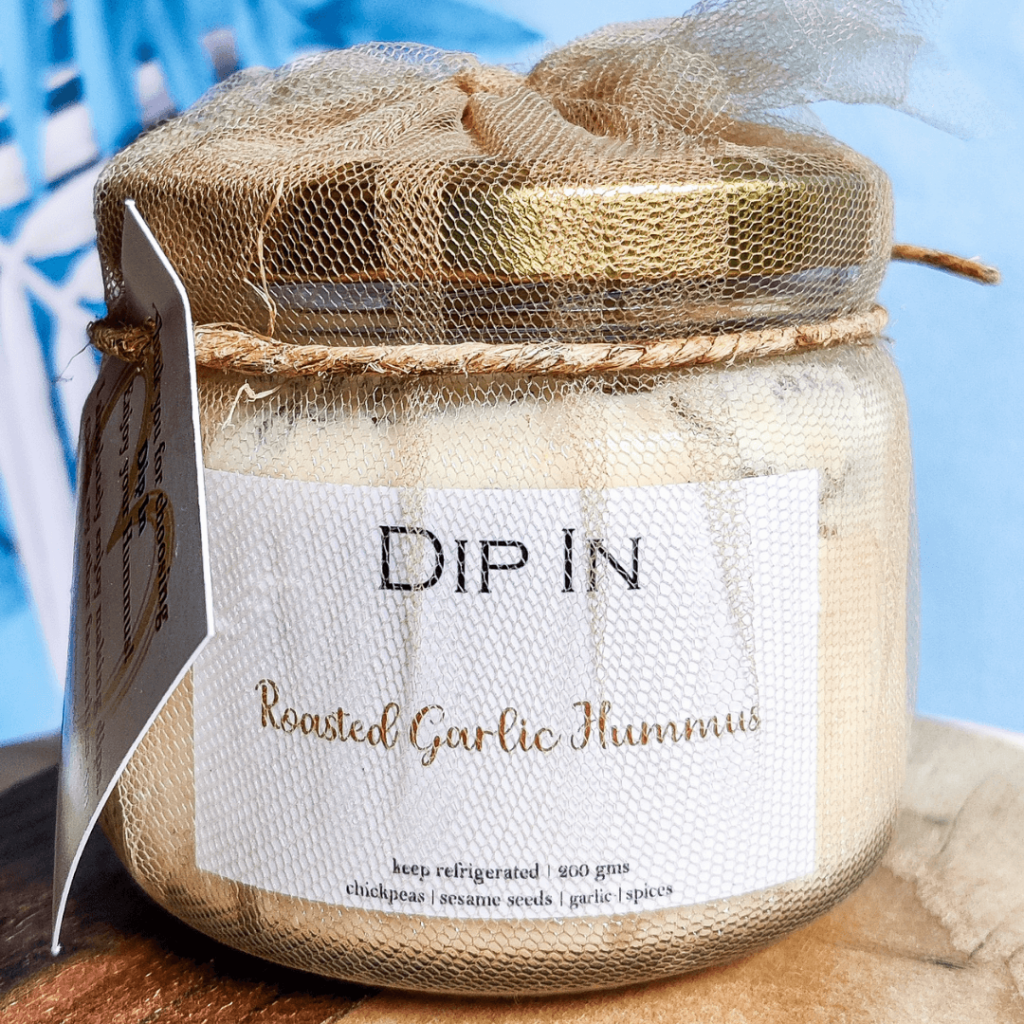 Garlic is like the first choice of every Indian I feel. If we want to add flavors, the only ingredient that comes to our mind is garlic. Roasted garlic hummus is a win-win. This was the most liked at my home. It has chunks of roasted garlic which adds a very good crunchy texture and flavor. Most recommended buying if you haven't had hummus before.
If you wish to buy hummus and lavash from Dip In Sauces, you can order at 9820799456 or contact via Instagram or Facebook.
**If you want to get a product reviewed, you can contact me via email or my Instagram Account.
---