Located in the Charai area of Thane West, Café Nutrithink is a European themed cafe with continental cuisine that features healthy food. The food here is prepared by a team of internationally trained chefs and experienced nutritionists working together to provide perfectly proportioned meals that are creative and scrumptious to taste. The meals are calorie counted with the right balance maintained for the macro and micronutrients.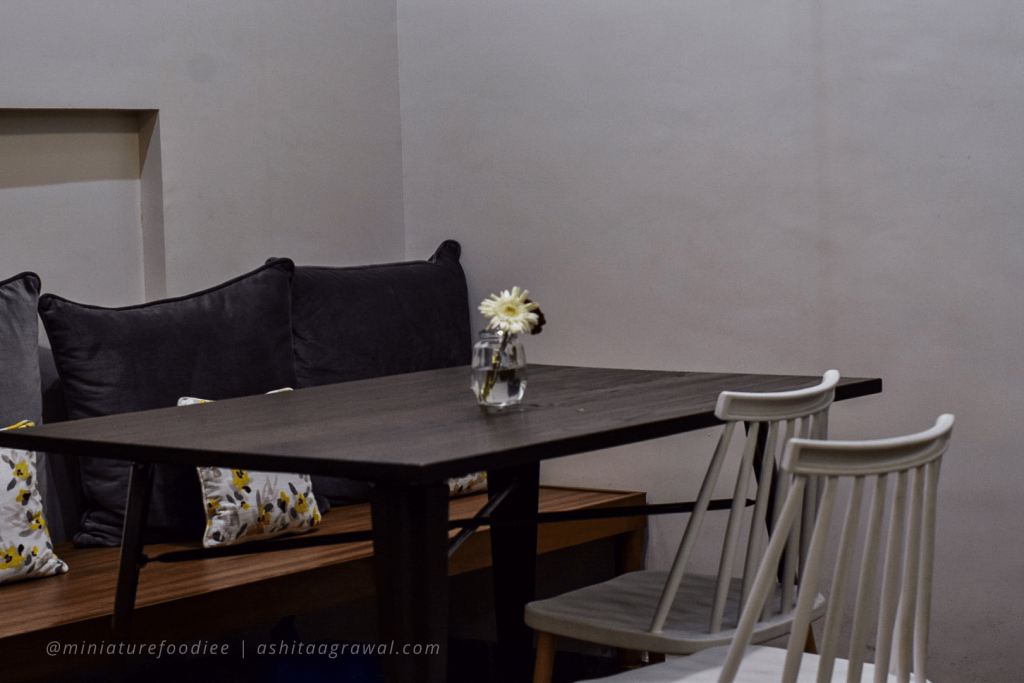 Their menu is very elaborate which includes salads, juices, pasta, wholesome meal, appetizers, etc. The ambiance here is yellow, white, brown, and floral which sets a very calm vibe. It makes you feel relax and enjoy your food.
Nutrithink is following all the safety precautions like temperature check and sanitization. Due to the current situation, they do not have a printed menu. You need to check Zomato for the menu. Or you can ask the staff there to suggest some dishes.
Some Highlights of this Place –
They serve Infused Water.
No cream or flour is added to soups or sauces.
Juices are made using a vacuum pressed juicer.
All the food is made fresh from scratch once the order is received.
All salad dressings and meal sauces are made in-house.
They only use eco-friendly packaging.
Menus are changed based on the season.
New dishes are added generally after 2-3 months.
What I Ordered –
Fresh Pineapple Juice –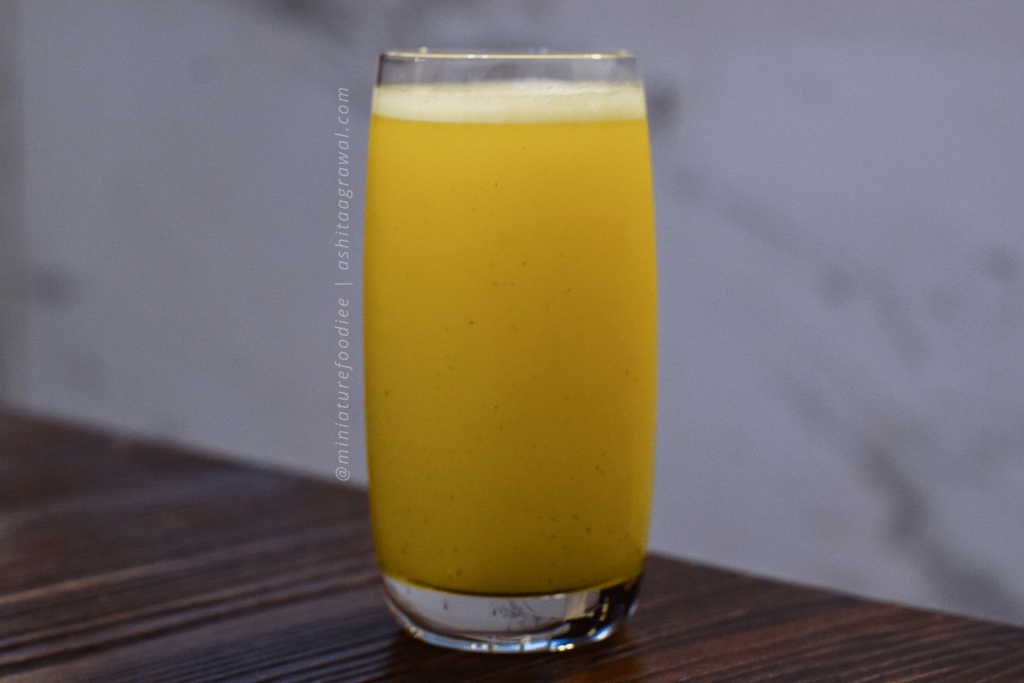 Freshly made juice with a little Himalayan pink salt. The best part about this was, there was no ice added.
Watermelon Feta Salad –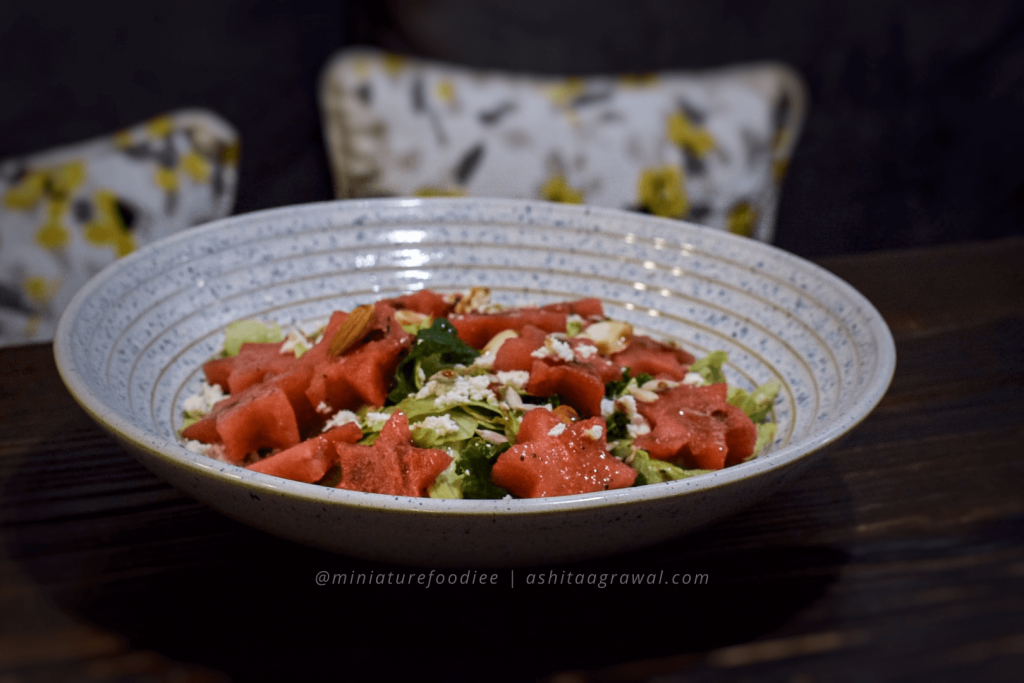 To start with, we had the Watermelon Feta Salad which is made with different types of lettuce like kale, iceberg, and romaine; almonds, sunflower seeds, star-shaped watermelon, and feta. This was topped with balsamic vinegar. This is a very refreshing salad to start your meal with.

Mexican Omelette –
Next we ordered was the Mexican Omelette which is a very Soft and Fluffy omlettee stuffed with corn, kidney beans, and avocado, served along with lightly toasted multigrain bread. This is a perfect pick if you are looking for something light and delicious.
Portuguese Pasta –
Next we had was the Portuguese Pasta that is Penne pasta cooked in a combination of red+white sauce i.e the pink sauce and exotic veggies like bell peppers, zucchini, and broccoli. This is one of the best pasta I have ever tasted. Perfectly cooked. Do not miss trying this if you visit.
Burmese Khao Suey meal with cottage cheese –
To end with we ordered a Burmese Khao Suey which is slightly spiced coconut milk sauce served with flat noodles and cottage cheese, cilantro, and green onions. This is one of my most favorite dishes. But was a turn down for me. The flavor of the sauce was not like traditional Burmese Khao Suey.
Summarizing, I totally loved the way dishes were presented and served. Though healthy, every dish had a very good taste. They satisfy not only your palates but also your lifestyle. If you happen to visit Thane, or if you live in Thane, this is the best place to visit for all things healthy.
Liked the place? Check them on Zomato –
---