When it comes to herbal teas, chamomile holds a special place in my heart. Known for its calming properties and delicate floral taste, chamomile tea has been enjoyed for centuries as a natural remedy for a wide range of ailments. From promoting better sleep to easing digestive issues, this humble tea has a lot to offer.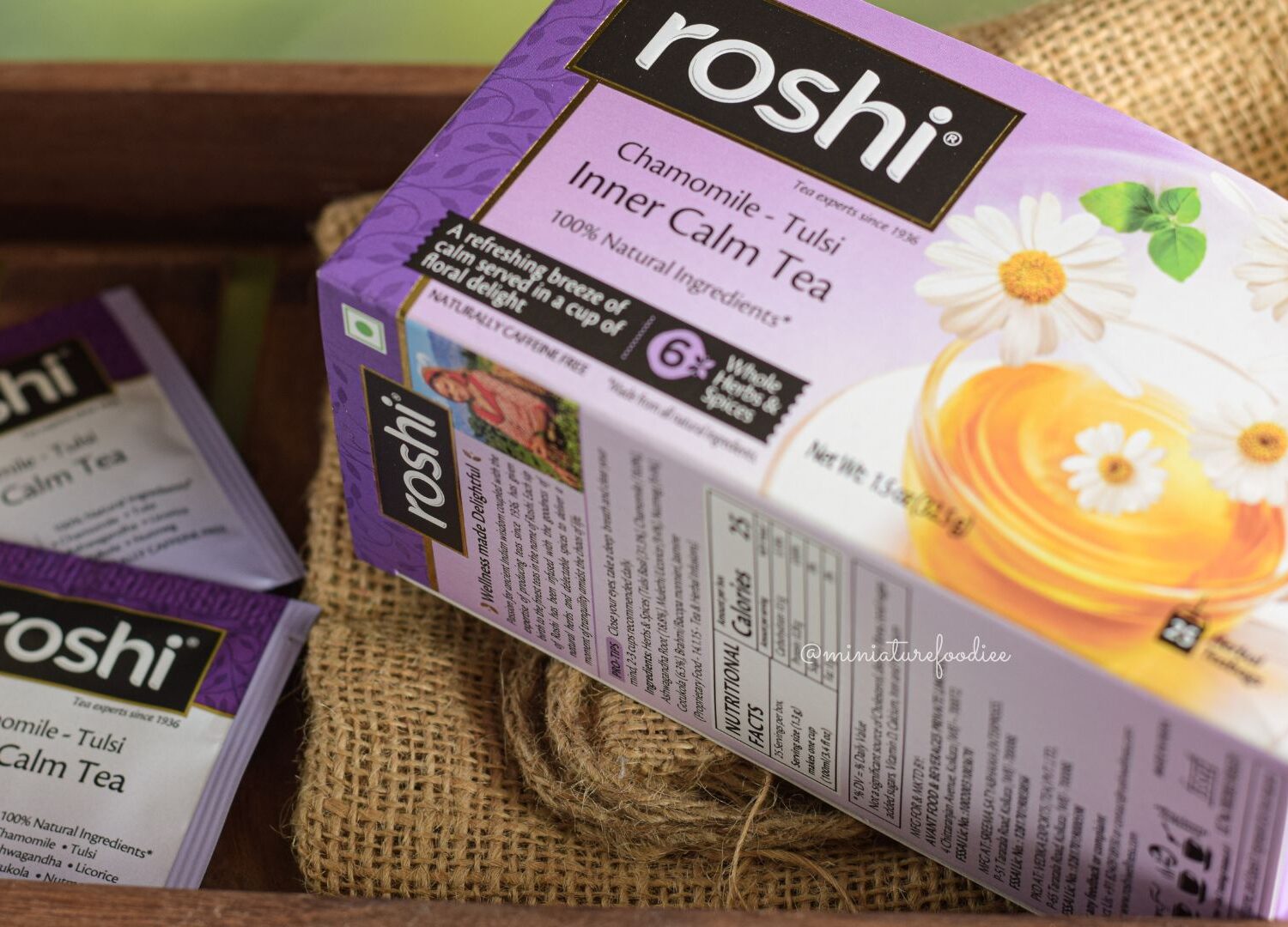 While I was searching for the best Chamomile tea on Google and Amazon, I came across the brand Roshi Tea. 
Intrigued, I decided to research a little more about them before making a purchase. Here's what I found: 
Renowned for its wide range of teas, including the ever-popular green tea, as well as other exquisite flavors like Kashmiri Kahwa and Blue pea Lemongrass, Roshi Tea has become a go-to choice for tea enthusiasts around the globe.
They are committed to using 100% natural ingredients in every tea blend that they curate. This means that you can enjoy their teas without worrying about any harmful additives or artificial flavors.
Roshi Tea goes the extra mile to select only the finest herbs and leaves for their blends. This ensures that every cup of Roshi tea not only tastes delicious but also nurtures your body and soul. Their dedication to quality makes them more than just a tea brand; they are a holistic wellness solution.
One of the standout features of Roshi Tea is the fact that each of their blends is packed with antioxidants and vitamins that promote overall health and well-being. So, not only do you get to enjoy a flavorful cup of tea, but you also reap the benefits of its nutritional value.
THE INNER CALM TEA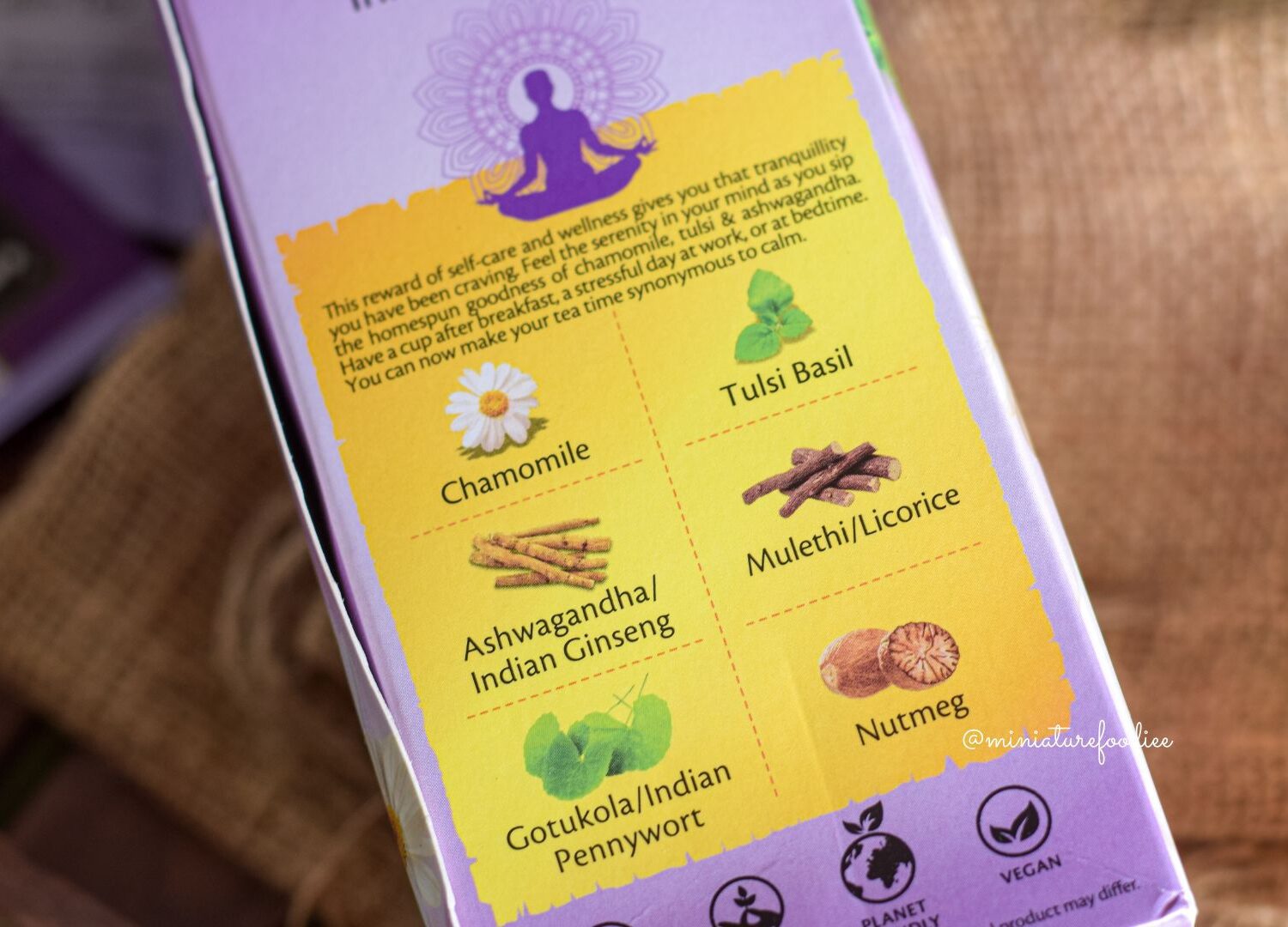 As someone who loves Chamomile tea, I decided to try Roshi Tea's "Inner Calm" blend, which combines Chamomile with Tulsi. Each pack contains 25 tea bags, ensuring that you can enjoy a soothing cup of tea whenever you desire. The ingredients in this blend include Chamomile, Tulsi, Ashwagandha, Nutmeg, Licorice, and Gotu Kola.
When I steeped a cup of Inner Calm, I was immediately captivated by its delightful aroma. The blend of Chamomile and Tulsi created a calming and soothing scent that instantly transported me to a state of relaxation.
HOW TO STEEP INNER CALM TEA
Steeping Roshi Tea's Inner Calm blend is a straightforward process. Simply heat water to the desired temperature, place a tea bag in your cup, and pour the hot water over it. Allow it to steep for a few minutes, and then sit back, relax, and enjoy the tranquil experience.
BENEFITS OF ROSHI's INNER CALM TEA
Aside from its delightful taste and aroma, Inner Calm offers numerous benefits.
The blend of Chamomile and Tulsi is known for its ability to promote a sound sleep. So, if you struggle with insomnia or just want to improve your sleep quality, a cup of Inner Calm before bed may do the trick.
Inner Calm also helps to reduce stress and calm the body. Life can be hectic, and we all need a moment to unwind and find our inner peace. This blend is designed to help you achieve just that, allowing you to relax and let go of the day's worries.
Inner Calm has been found to improve concentration and focus. Whether you're working on a project or studying for an exam, a cup of this tea can provide the mental clarity you need to stay focused and perform at your best.
Inner Calm Tea, the blend of Chamomile and Tulsi can help soothe your nerves and provide a sense of calm, allowing you to face the day with greater ease.
In conclusion, Roshi Tea is a brand that not only delivers delicious teas but also prioritizes your well-being. Their commitment to using natural ingredients, selecting the finest herbs, and providing holistic wellness solutions make them a standout in the tea industry. If you're in search of a Chamomile tea blend that offers relaxation, taste, and health benefits, Roshi Tea's Inner Calm is definitely worth a try.