Mint tea is a popular herbal beverage that has been enjoyed for centuries. With its refreshing taste and soothing properties, it's no wonder why people worldwide love to sip on a warm cup of mint tea. But did you know that many different types of mint tea are available? In this blog post, we will explore some of the most popular varieties of mint tea and their unique flavours and benefits.
1. Peppermint Tea:
Peppermint tea is the most well-known type of mint tea. It is made from the leaves of the peppermint plant and provides a cool and refreshing flavour profile. Peppermint tea is often praised for its ability to soothe digestive issues, relieve headaches, and promote relaxation.
Benefits of Peppermint Tea
– Soothes Digestive Issues: Peppermint tea has been traditionally used to relieve digestive discomforts such as bloating, indigestion, and stomach cramps. It helps relax the muscles of the gastrointestinal tract, promoting smoother digestion.
– Freshens Breath: The natural menthol present in peppermint gives it a refreshing flavour and can help freshen your breath. Enjoying peppermint tea after a meal can give you a minty-fresh feeling.
– Relieves Headaches: The cooling properties of peppermint tea can help alleviate tension headaches and migraines. It is often used as a natural remedy to ease headache symptoms.
2. Lemon Balm Tea:
Lemon balm tea is another delightful mint tea option. It is made from the leaves of the lemon balm plant, which has a mild lemony scent. This tea is known for its calming properties and is often used to reduce stress and anxiety. Additionally, lemon balm tea may aid digestion and promote healthy sleep patterns.
Benefits of Lemon Balm Tea
– Calms the Mind: Lemon balm tea has a gentle, lemony aroma that can help ease anxiety and promote relaxation. It has been used for centuries to calm the mind and improve mood.
– Enhances Sleep Quality: If you struggle with insomnia or have trouble falling asleep, try sipping lemon balm tea before bed. Its soothing properties can help you unwind and enjoy a peaceful night's sleep.
– Supports Cognitive Function: Lemon balm tea is believed to have cognitive-enhancing effects, helping to improve memory and focus. It may also aid in reducing mental fatigue.
3. Lavender Tea:
While not technically a mint plant, lavender tea is often grouped with mint teas due to its similar soothing qualities. Lavender tea is made from the flowers of the lavender plant and offers a delicate floral aroma and taste. It is commonly enjoyed for its calming effects, helping to reduce tension and promote relaxation.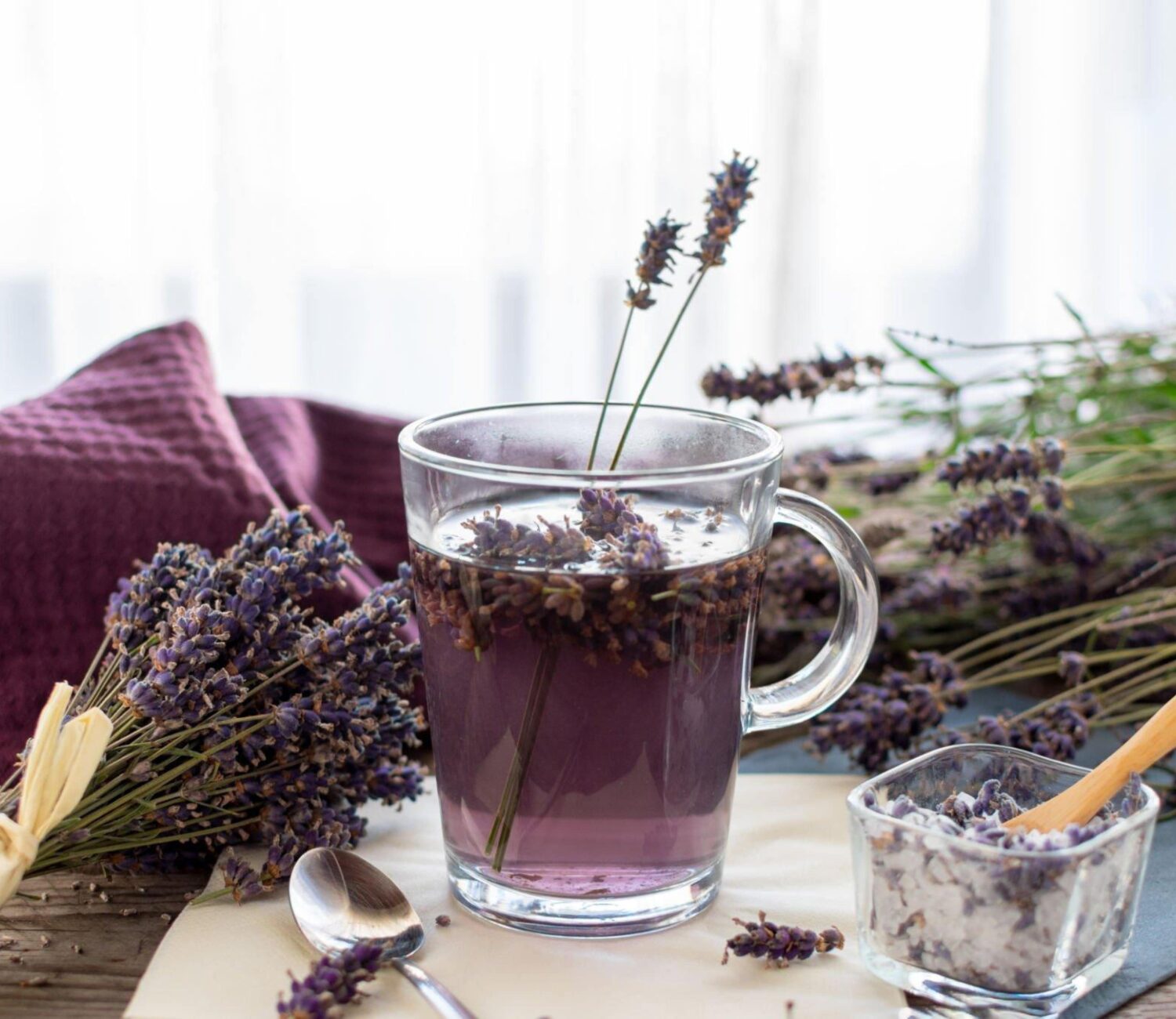 Benefits of Lavender Tea
– Promotes Relaxation: Lavender is well-known for its calming and soothing properties. Brewing a cup of lavender tea can help relax your mind and body, making it an excellent choice for reducing stress and promoting better sleep.
– Eases Digestive Discomfort: Lavender tea may offer relief if you experience digestive issues like bloating or an upset stomach. It can help soothe the digestive system and promote healthy digestion.
– Supports Skin Health: Lavender tea is rich in antioxidants that can help combat free radicals, which are known to contribute to premature ageing. Drinking lavender tea regularly may promote healthier, more radiant skin.
4. Basil Tea:
Basil tea may not be as well-known as other mint teas, but it is gaining popularity for its unique flavour and potential health benefits. Made from the basil plant leaves, this tea has a slightly peppery and sweet taste. Basil tea is often used to aid digestion, support immune health, and provide antioxidant properties.
Benefits of Basil Tea
– Boosts Immune System: Basil is packed with essential nutrients, antioxidants, and antibacterial properties that can help strengthen your immune system. Enjoying basil tea regularly may support overall immune health.
– Supports Digestive Health: Basil tea has been traditionally used to aid digestion, reduce gas and bloating, and soothe an upset stomach. It can also help improve appetite.
– Anti-inflammatory Properties: Basil contains compounds that exhibit anti-inflammatory effects. Drinking basil tea may help reduce inflammation and alleviate symptoms associated with inflammatory conditions.
5. Rosemary Tea:
Rosemary tea is made from the leaves of the rosemary plant and possesses a distinct herbal flavour. While not traditionally considered a mint tea, it is often included in this category due to its refreshing and invigorating qualities. Rosemary tea is known for its potential to improve memory and focus, boost mood, and support overall well-being.
Benefits of Rosemary Tea
– Enhances Memory and Concentration: Rosemary has long been associated with memory improvement. Drinking rosemary tea may enhance cognitive function, including memory and focus.
– Supports Respiratory Health: Rosemary tea can help relieve respiratory congestion and promote healthy breathing. It may also assist in soothing sore throats and coughs caused by colds or allergies.
– Rich in Antioxidants: Rosemary tea is a great source of antioxidants, which can help protect the body against oxidative stress and promote overall well-being.
6. Spearmint Tea:
Finally, spearmint tea is another popular mint tea that offers a slightly milder and sweeter taste than peppermint tea. It is made from the leaves of the spearmint plant and is often enjoyed for its refreshing and cooling properties. Spearmint tea may help alleviate digestive issues, support respiratory health, and boost natural energy.
Benefits of Spearmint Tea
– Digestive Aid: Like peppermint tea, spearmint tea can help soothe digestive issues such as bloating, indigestion, and stomach cramps. It may also help alleviate symptoms of irritable bowel syndrome (IBS).
– Refreshing and Uplifting: Spearmint tea's refreshing taste and aroma can provide an instant mood boost. It is commonly consumed as a pick-me-up beverage to combat fatigue and enhance mental alertness.
– Hormonal Balance: Spearmint tea has been studied for its potential to reduce excess androgen levels in the body, which can benefit individuals with hormonal imbalances such as polycystic ovary syndrome (PCOS).
In conclusion, mint tea comes in various flavours, and each type offers unique benefits. Whether you prefer peppermint's refreshing taste, lavender's calming effects, or spearmint's refreshing qualities, mint tea suits every preference. So, next time you're looking for a comforting and flavorful beverage, consider trying one of these types of mint tea and discover the soothing power of nature's minty delights.