Being too passionate about teas, I love trying new blends of teas from different brands. A well-brewed cup of gourmet tea is something that makes me happy! I recently bought some gourmet herbal teas that are hand-made with love at HerBlend.
Kamaljeet Kaur, a passionate certified tea brewer started her boutique tea company "HerBlend" in the year 2018 which features gourmet herbal teas. She started her journey with a small tea hut in the foothills of the Dhauladhar Mountains to now brewing 100+ blends of Tea at HerBlend. Currently, they sell tea on their website
What's unique about HerBlend?
At HerBlend, they make fresh tea blends for every individual order.
They make herbal teas that are good for health.
Affordable.
Made with love by Certified Herbalist
Shipped directly from Tea Estate
A project to empower the tea workers
I tried 3 tea blends from HerBlend and here's my review:
Winter Glory Tea

Winter Glory is a blend of Assam CTC, green & black cardamom, Cinnamon, ginger, fennel, and star anise. This tea blend has a very pleasant aroma of spices and Assam tea. Post brewing, the flavor of Assam tea, star anise, and green cardamom (elaichi) is dominant. This is by far, the tastiest masala chai blend. Those who like fragrant tea with a strong note of spices will definitely love this Tea. It can be had with or without milk. Buy it here.
Floral Summer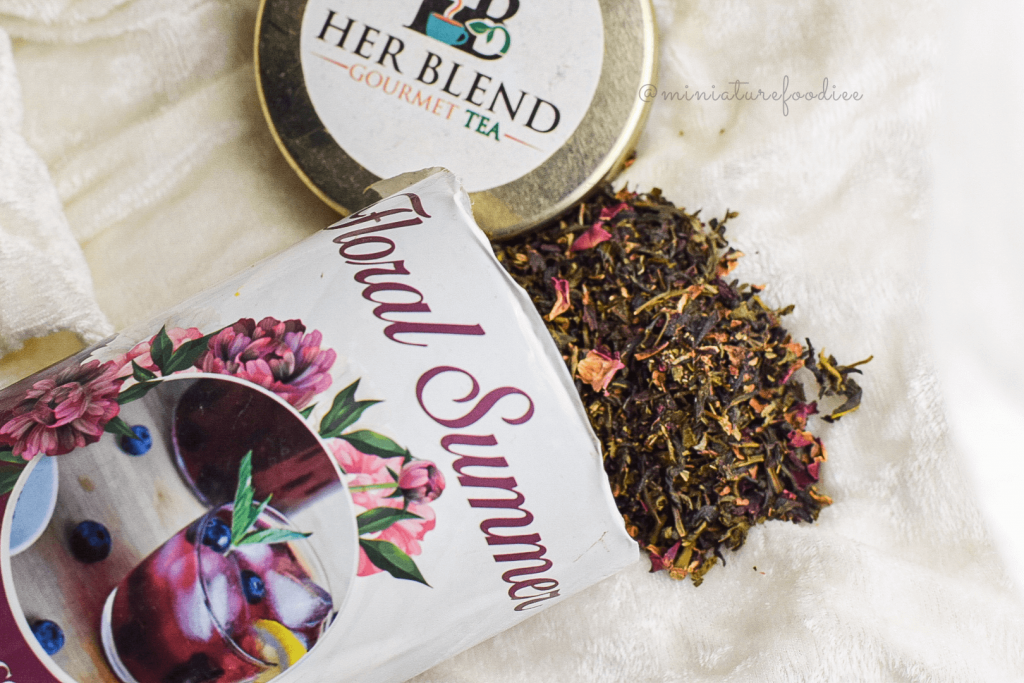 Floral Summer is a combination of Green Tea, Black Tea, Cranberries, Britain Roses, Fruit, and Mint Lemon. When you open the box, you experience the sweet fragrance of roses and a sharp smell of mint. After brewing, the aroma of this tea makes you feel relaxing. Every sip of it is very soothing. This tea tastes best without milk. Buy it here.
Vintage Autumn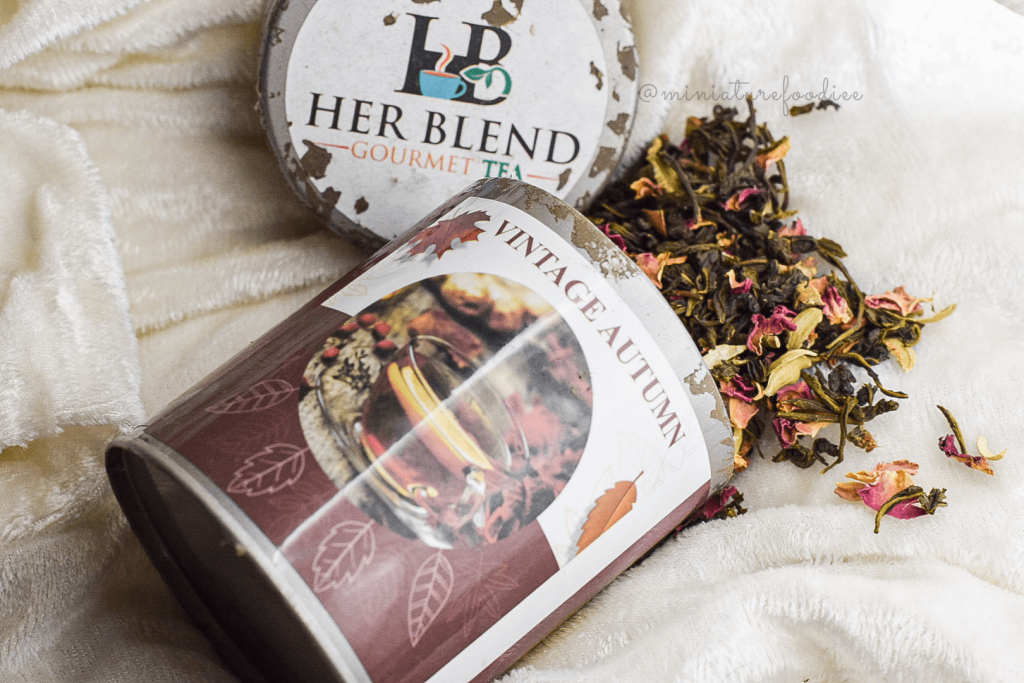 Vintage Autumn is the Kashmiri Kahwa which is one of the best blends of Her Blend. It has Green Tea, Roasted Almonds, Cinnamon, Saffron, Rose, clove, and cardamom. It is a refreshing drink to sip on cold days but, can be had throughout the year. This blend has a very pleasant aroma of cinnamon, rose, and green tea. On brewing, it has a blast of flavors in every sip. You are surely going to fall in love with this! Buy it here.
***If you or someone you know would be interested to get a tea reviewed, contact me.
---