The heavenly steamed/fried Momos, filled with juicy meat or veggies are the favorite of almost every citizen of India. Just think about the last time you took a bite of it. Probably, for all the Momo lovers, the delicious, savory dumplings would have made you thank its creator.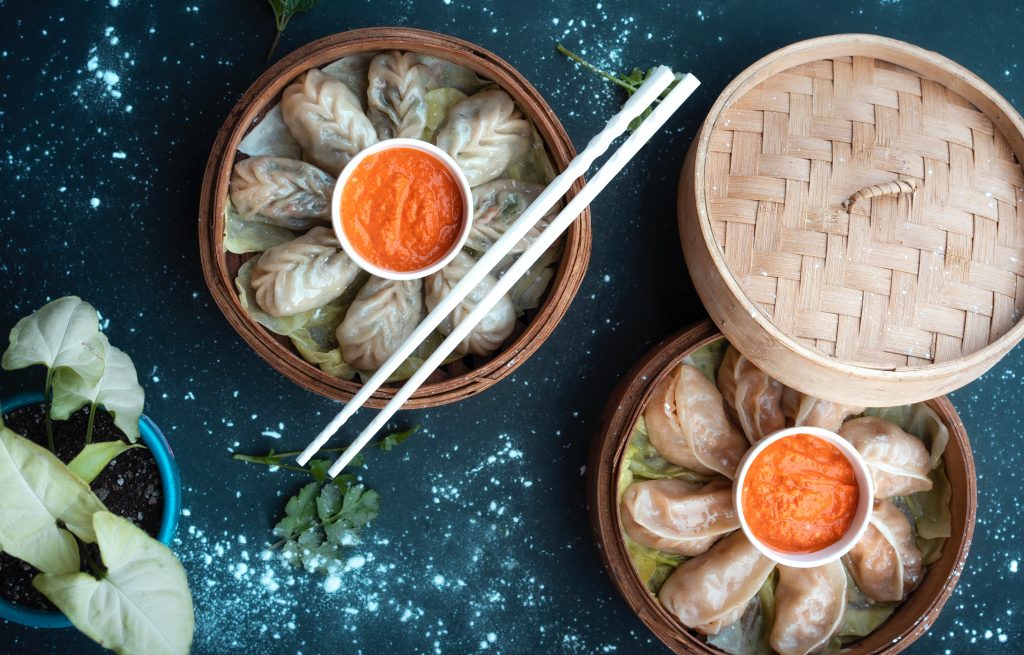 So what are these Momos?
Momos are basically dough-wrapped steamed dumplings with some form of filling (Meat/Veggies). It's popular street food in almost every part of India today. They are cheap, tasty, healthy, and available in all metro and cosmopolitan cities of India. The dish is also known as 'Dim-Sum' by many.
Where did these Momos originate from?
It is still a matter of debate but the theory suggests that the humble beginnings of Momos started from the Tibetan ranges and have a very rich history. Traveling across several geographies the dish evolved at each stop making it immensely popular. You'll be surprised to know that the name "momo" was derived from the term "Mog-Mog". Originally, Momos were made only from meat and to be specific – Yak meat as vegetables were inadequate in the rocky cold mountains of Himalaya, and when the dish got momentum or got popular in India, vegetable Momos were introduced for the Hindus staying in North India.
In the early 1960s it is believed that Momos came to India that is the time when Tibetans started entering the Indian Territory and got settled in mostly the northern regions like Darjeeling, Sikkim, Dharamshala, Delhi, and slowly trickling down to other parts of the country as well.
The popular variants of Momos you'll find in India:
Chicken Momos
Paneer Momos
Vegetable Momos
Cheese Momos
Tandoori Momos
Chocolate Momos
The dish is good for diabetes when cooked with wheat flour and best in controlling blood sugar levels. So if you love momos, do share this with your friends and family too.
---