Located amidst nature, 2 hours away from Mumbai & Pune, Radisson Blu Resort & Spa is the perfect place for a wellness retreat. The resort offers 360-degree views of the gorgeous Sahyadri Mountains, nestled along on the banks of the Ulhas River. The venue redefines the meaning of wellness with luxury, peace and serenity under one roof.
Radisson Blu has introduced its very own Tea lounge at the Radisson Blu Resort & Spa, Karjat. The tea lounge is alongside the swimming pool and the setup is quite aesthetic. When you sit down to sip a cup of tea, you can admire and enjoy the views of mountains. The menu at the tea lounge has over 60 different teas by Tea Swan which also includes some mocktails and cocktails made with tea. Chef Rajiv has specially curated a menu of food to pair along with teas.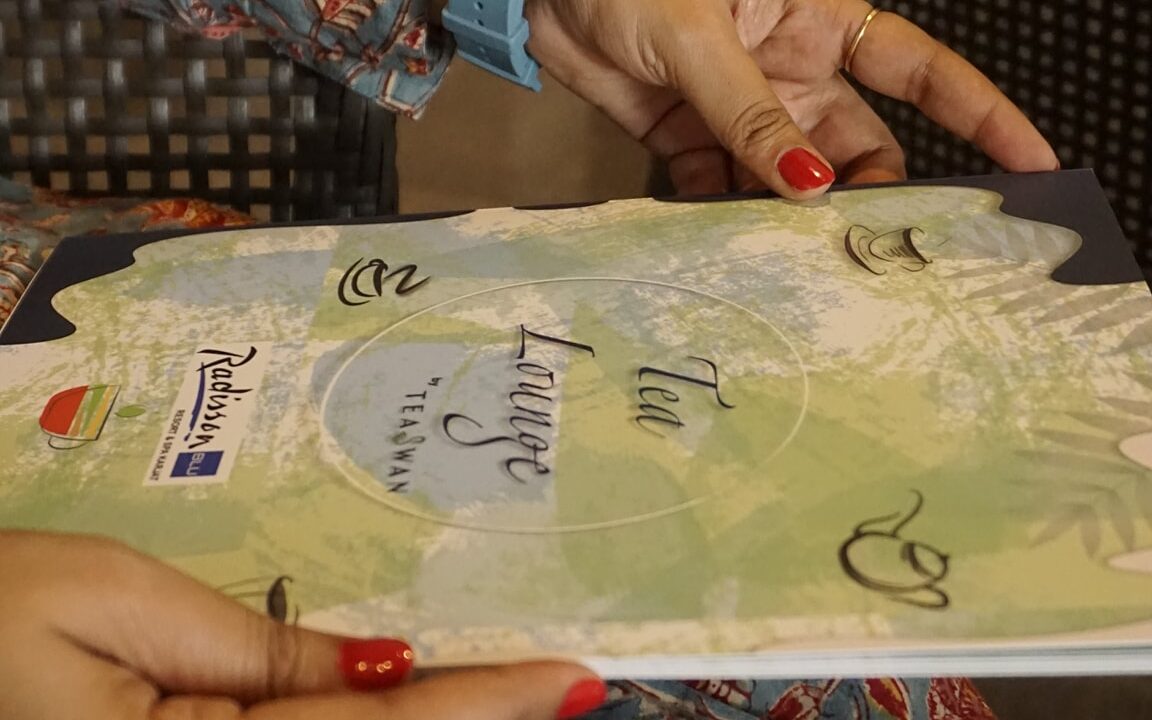 The range of teas here are impressive. Some of the highlights are Litchi & Peach Tea, Detox Tea, Blood Cleanser Tea, Paan Tea, Silver Needle Tea, Blue Tea, Chamomile & Rose Tea. A cup of tea here is moderately priced.
I attended the launch of the Tea lounge that was graced by the presence of tea connoisseur Mr. Rajiv Lochan Sir and other celebrities. I tasted different types of tea at the lounge. My favorite was the Litchi & Peach tea which was a perfect blend of Litchi, Peach and Black tea leaves. The tea was refreshing enough after a swim. I then opted for a Blood Cleanser Tea. It was smooth and a rich cup of tea with overpowering flavors of licorice, turmeric and cloves.
The food at the tea lounge is interesting. I tasted charred baby corn that went very well along with Tea. I also savored a dish of Cottage Cheese alongside Kale & pine nuts with Silver Needle Tea.
With this experience, the tea-lounge stands out in its offerings. Radisson Blu is one-of-a-kind resort that offers such a wonderful experience.