Hibiscus Tea is a beautiful red-colored herbal tea. It is very refreshing and can be had hot or cold. It tastes somewhat like cranberry.
Traditionally it is made with dried hibiscus leaves, but I make it with Fresh Flowers. Because if your surrounding has such beautiful flowers, then why not?
Benefits of Hibiscus Tea:
It's caffeine-free
Helps reduce blood pressure
Helps control cholesterol level
Relives digestive problems
Immunity Booster
Helps with inflammatory problems, curing liver disease, and reducing the risk of cancer
It helps speed up metabolism and helps in healthy gradual weight loss, treating hypertension and anxiety.
How to Make Hibiscus Tea using Fresh Hibiscus
Ingredients:
Fresh Red Colored Hibiscus Flower
Water
Lemon Juice
Honey if required
Method:
Take a fresh red hibiscus flower, and discard its stem and stigma. What you should have are only the petals. (Make sure there are no holes in the flower)
Wash the flower petals underwater & place it in a teacup.
Boil water in a teapot, and pour hot water over the flower.
Add 2-3 drops of lemon juice.
Cover the cup and allow it to rest for 10 secs.
Now strain the tea and enjoy!
(You can also add honey to the tea if required).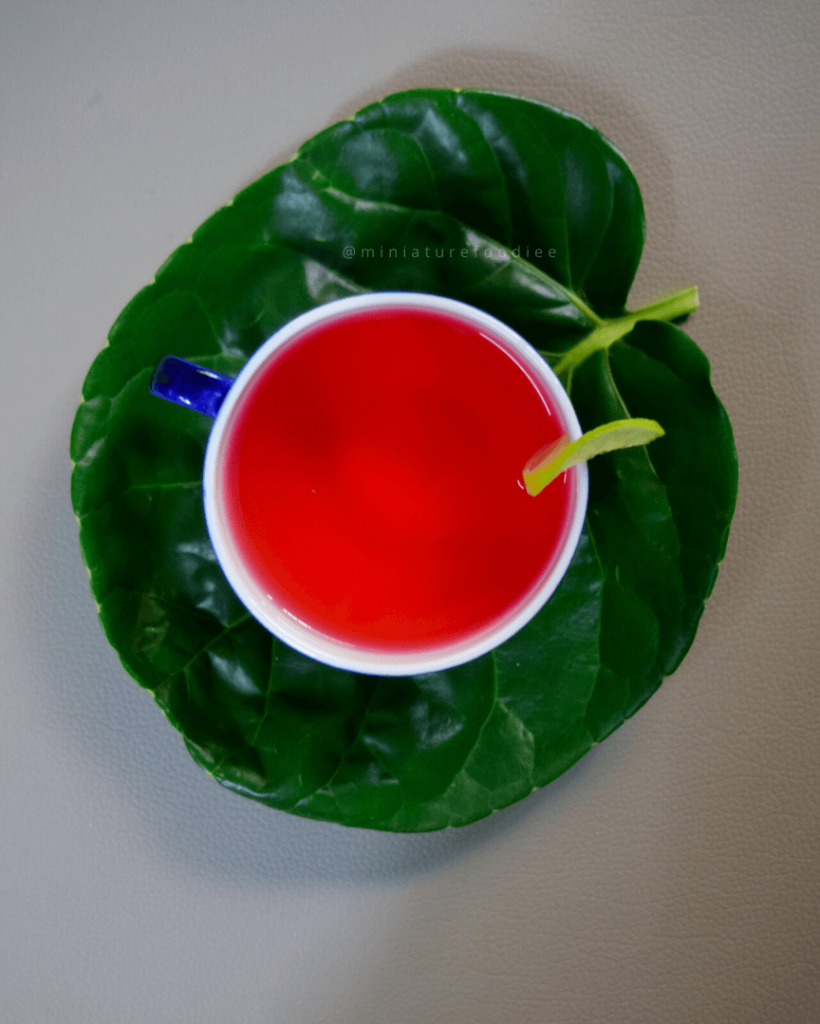 ---