One can find Tawa pulao being served on the streets of Mumbai. It is a mixture of vegetables added into rice with some flavors. Just like Pav Bhaji, people in Mumbai especially crave or Tawa Pulao. This recipe is instantly cooked with fresh vegetables and tossed with delicious species. In this rainy and romantic weather who wouldn't like to cook this quick and easy recipe.
Accompany Tawa pulao with raita or papad or a vegetable of your choice. I hope this hot and delicious recipe reaches from my blog to your kitchen. Enjoy!
Ingredients:
3 tbsp oil
1 tsp butter
1 tsp garlic & red chili paste
1 cup of rice soaked for an hour and boiled
1 large onion finely chopped
2 medium tomatoes finely chopped
1 small capsicum finely chopped
1/4 th cup boiled green peas
3 tsp pav bhaji masala
salt to taste
1 tsp turmeric powder
finely chopped coriander leaves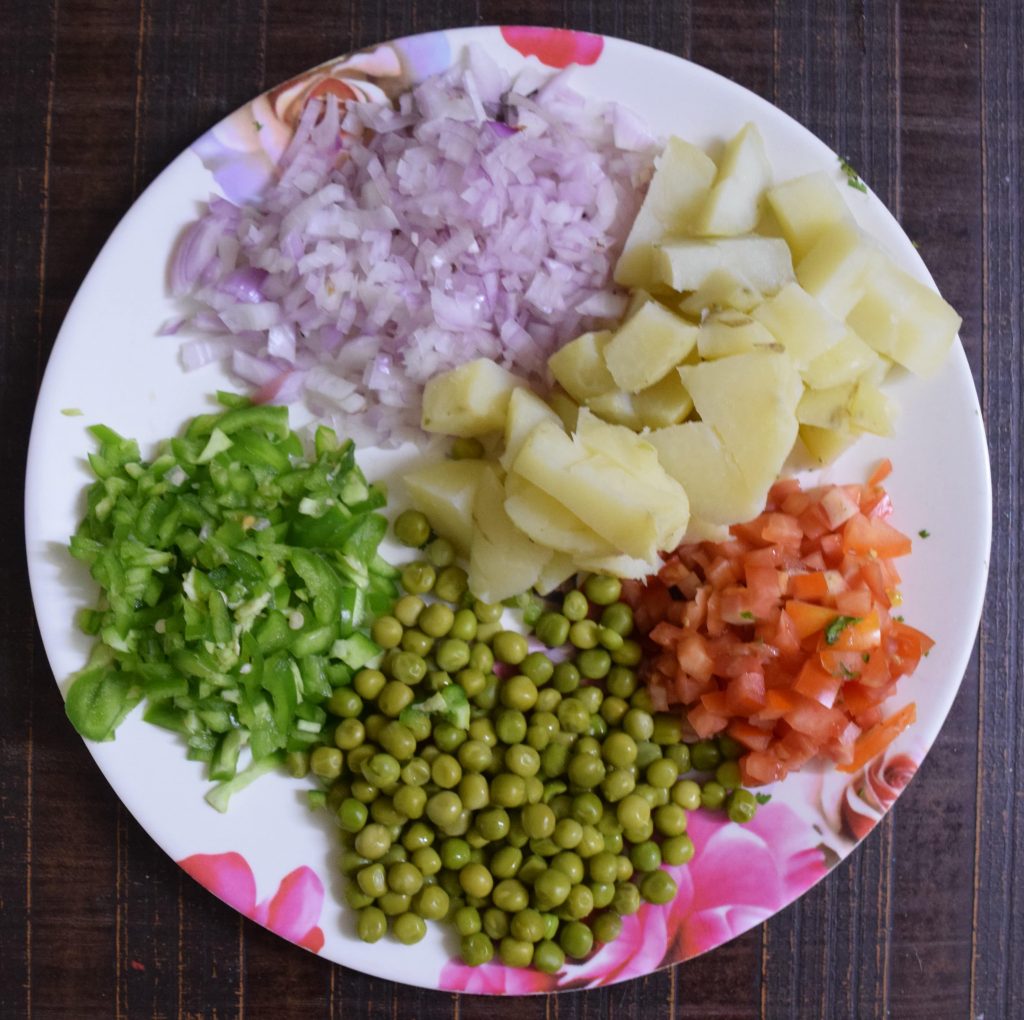 Method:
Heat 3 tbsps of oil & 1 tsp butter on a Tawa. Add 3 tbsp garlic & red chilly paste.
Add onion and saute till translucent. Now add tomatoes and saute till tomatoes become soft.
Next goes in capsicum, boiled potato, boiled peas, pav bhaji masala, salt & turmeric powder. Give this a good mix.
Now add boiled rice and mix well on low flame.
Sprinkle with coriander leaves.
---