Lemongrass tea is a very refreshing tea. But unlike other teas, there are no tea leaves added to this. Lemongrass is a tall, slender green grass with a white stalk. It has a lemony smell & taste. It is commonly used to enhance the flavor of milk tea.
To make the Lemongrass Tea, fresh or dried lemongrass is steeped into hot water for 3-5 mins. This tea can be served hot or chilled. It has a sweet & refreshing flavor of lemongrass.
Health Benefits of Lemongrass Tea:
Rich in antioxidants
Prevents growth of bacteria and fungus
Helps prevent cold & cough
Helps in better digestion
Calms upset stomach
Helps naturally detoxify
Regulates Cholesterol & Blood pressure
How many cups of Lemongrass Tea can you have in a day?
I recommend to have 1-2 cups freshly brewed lemongrass tea everyday. Consuming this for on a regular basis will be beneficial to your health.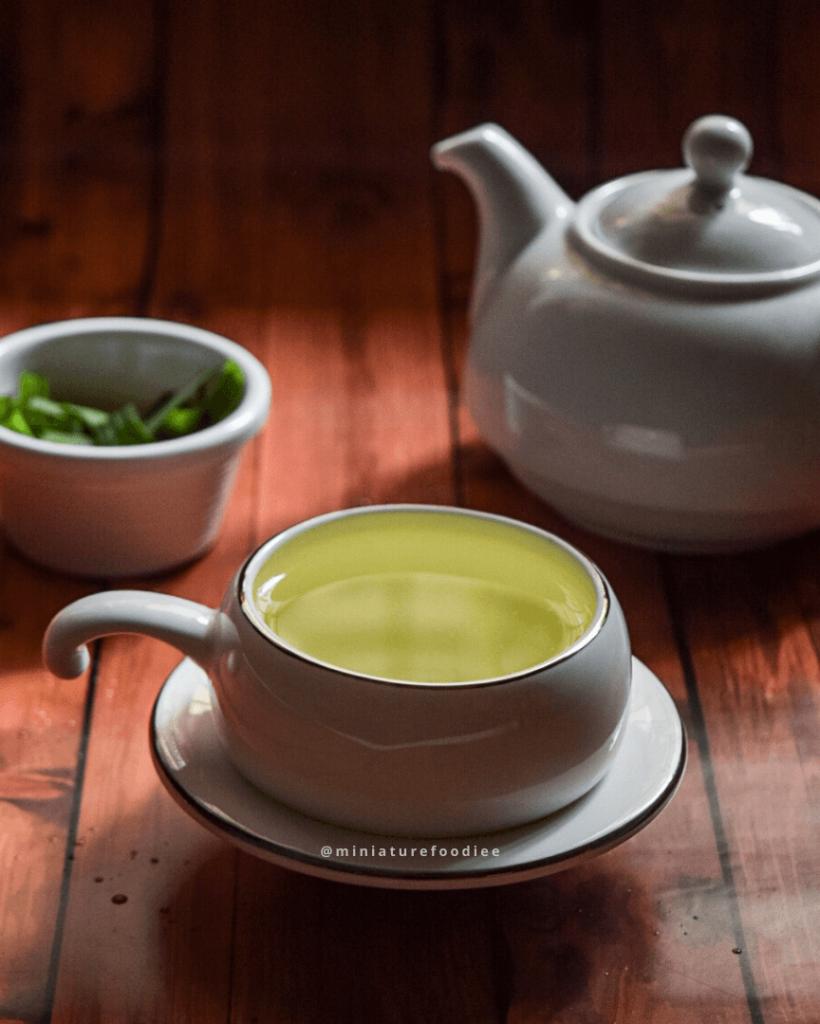 RECIPE OF LEMONGRASS TEA
Ingredients:
2 tsp Lemongrass Leaves / 10 cm Lemongrass
2 cups of Hot Water
Method:
Rinse lemongrass. Cut it into smaller pieces using a scissor.
Add this in a teapot. Pour boiling hot water over this.
Allow it to steep for 3-5 mins. Color changes to light green.
Strain and serve hot.
You can add honey/sugar if required.
Additional Tips:
If you want to enjoy this cold, allow the steeped tea to cool on room temperature. Then refrigerate for 1-2 hours.
---